Yesterday, we shot the San Agustin Church for a book on Spanish era church music. Although we've already shot tons of weddings there, what made yesterday different was that the church was pratically deserted, save for a few Japanese tourists and we got to shoot at a leisurely pace. Besides, we also got to test our near-new lens, the IS version of the 70-200 2.8L. :jumpclap: It's a sweet lens and we figured we probably needed the upgrade as we can no longer hold steady our previous lens like we used to. (Pasmado na mga kamay!)
It was also the first time we shot the church with our 5D. Here's a photo of the ceiling at 17mm.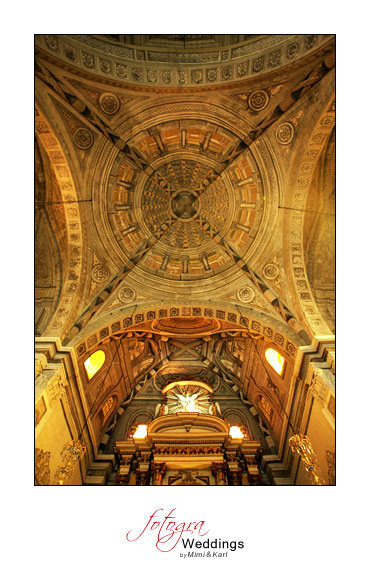 Testing the new lens. Shooting in lowlight, handheld. Talas!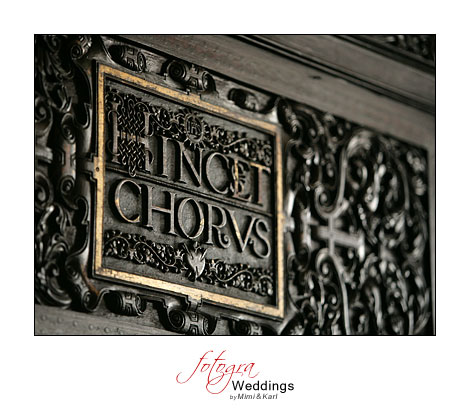 The Saints and Batman.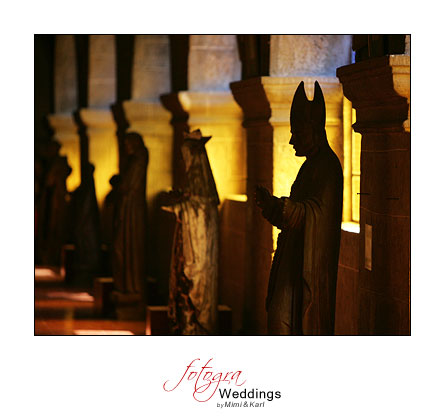 It was my first time up the choir loft and Mimi wasn't joking when she told me how far she had to run to catch the bridal march. :laugh: Layo!