A few years ago, when I was working as the webmaster of Pinoymail (anybody had an account?) and Peyups, I lived and breathed the web (1.0 for you kids out there :laugh:), and partly dabbled with photography with our trusty 1.3 Megapixel Olympus P&S. Now, I live and breathe wedding photography but still really love the Internet. And I find it really amazing that you can now earn a REALLY good living writing blogs.
So last night Mimi and I attended Blogcon 2006, which Mimi pointed out was the nth EB I dragged her into. (which does not include the numerous Peyups ebs… we attended the first eb's of Ph-cyberview, DigitalFilipino, phphoto, philweavers, hatchasia.) Anyway, last night I was able to meet the local A-List bloggers. I even had a photo taken with the grand daddy of the probloggers, Father Abraham aka the Yuga in Yugatech.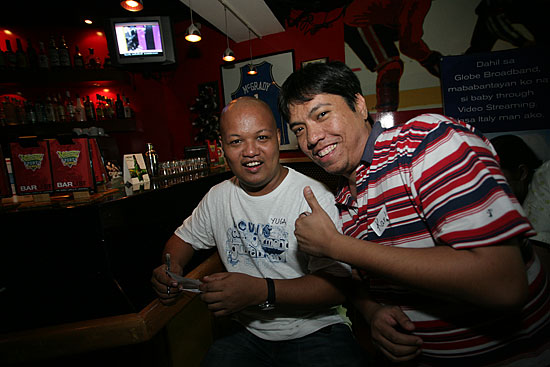 It was also nice to see old friends from Peyups. Peyups circa 2001 Markku, Direk Soxy, AJ, Me and Mimi. Here's a link to an old photo. It was also nice to meet fellow Pisay alums Chris and Ka Edong. Shout outz also to our ka-table Eugene and Dax our lightman/ investment analyst/ boatman.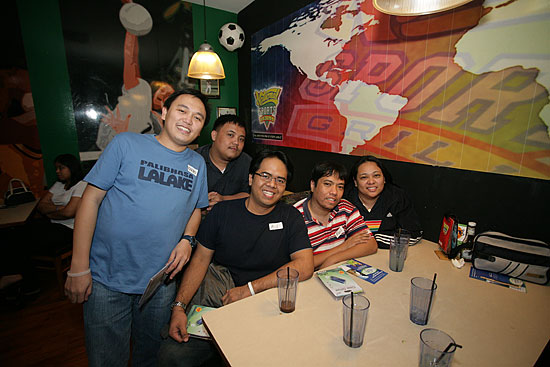 Yuga, Jayvee, Mrs. Noemi and Marc presented a few slides on the topics of problogging, SEO optimization, content creation etc.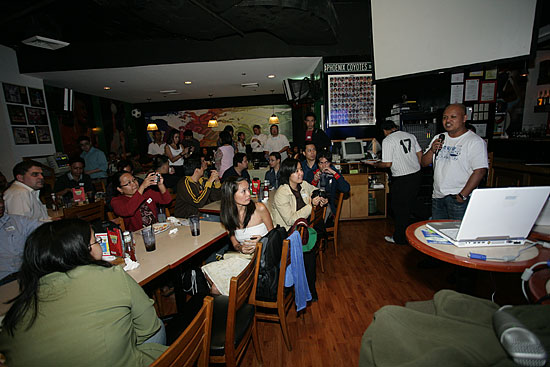 Yuga, Marc and Jayvee also unveiled their blog makeover project for the girl in the middle. If you guys need help, we can offer a portrait photography session for the lovely lady ;).