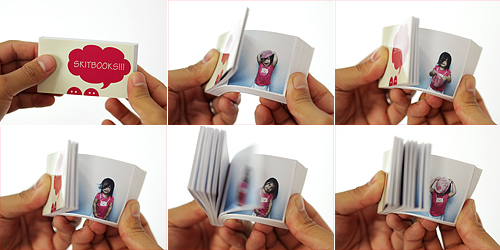 Hey guys! Apologies for not updating the blog, we've just been really busy with our little new venture, Skitbooks, mobile flipbook studio. We're launching it this weekend (September 10 and 11) at the Wedding Expo at SMX Convention Center. Our booth is located at J1, just behind the videographers row and beside Josiah's food tasting station. Hana and Liz will be manning the booth. Drop by, say "Hi!" and bring home a flipbook souvenir.
Here's a little video on how Skitbooks works.
Skitbooks are flipbooks made from videos. Rent the Skitbooks booth and entertain your party guests! Or have your personal video made into flipbooks, perfect as save-the dates, gifts for the holidays or just something for you to keep in your pocket.