(Fifth of a series. Read Part 1, 2, 3 and 4)
This has got to be the highlight of our trip as the lighthouse offered so many different backgrounds to shoot for such a small location. Besides, we were able to climb up the top of the lighthouse, a thing we weren't able to do at our previous lighthouse prenup in Bolinao.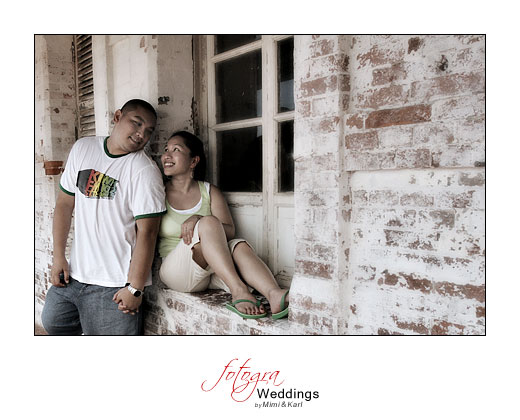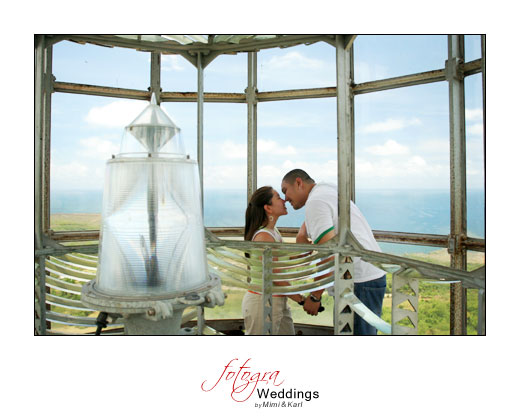 The view was just breathtaking (or maybe it was just all the stair climbing? LOL). Btw, that's one big lightbulb!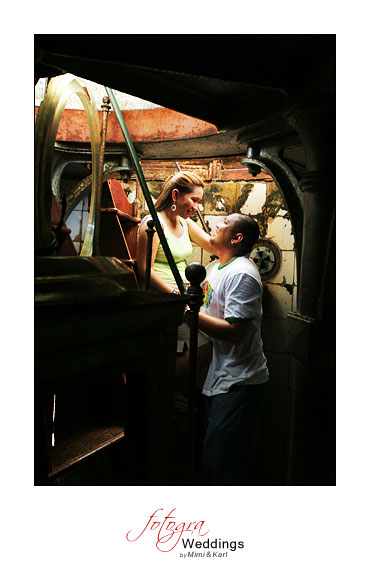 I asked Nikki to sit on the steps as the light was pretty dramatic and all the the rust and molds made it look like a scene from a ship's galley.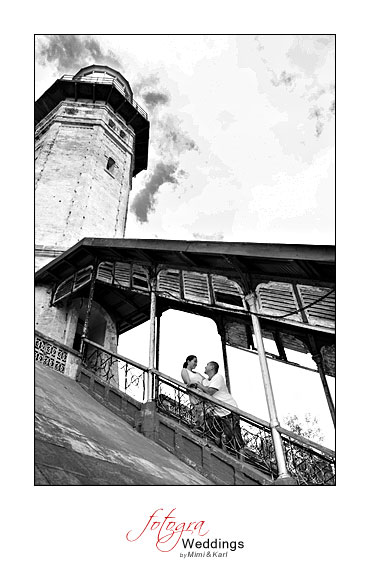 Mimi did such a great job on this shot. Parallel and intersecting lines! Ahlavet!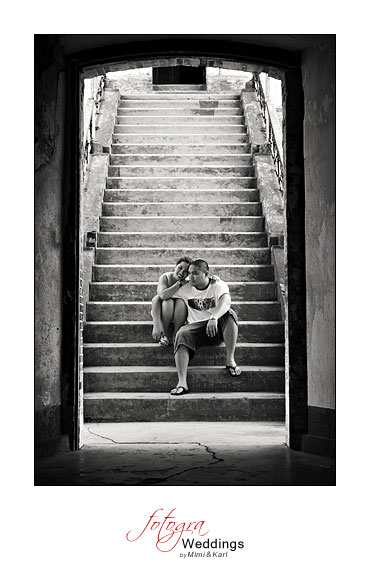 We only use the in-camera black and white setting when we feel like it. This is one of those times.
On a wedding related note, I chatted up the caretaker and he told me that he had is wedding reception right there. Can you imagine celebrating your wedding in such a historic location and with a kickass view to boot. Man that would have been fun to shoot!
Next stop: Bangui, Ilocos Norte.