(Fourth of a series. Read Part 1, Part 2 and Part 3)
I was looking at our Ilocos prenups posts and saw that we've only posted our first day shoot. We've tons more more to share! To continue, after Paoay we headed straight to Laoag to rest and spend the night at the La Eliana Hotel. Nikki and Dan who drove (and posed hehe) from Manila to Laoag were pretty much out of it when we arrived in Laoag… they slept from 5pm to 5am. 😀
After our authentic Ilocano breakfast at Chowking hehe, we hit the town of Sarrat, Ilocos Norte. Sarrat church is famous for the wedding of Greggy Araneta and Irene Marcos but we mostly shot at the nearby dungeon ruins.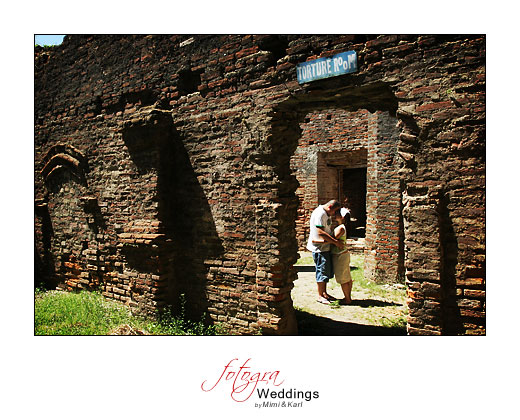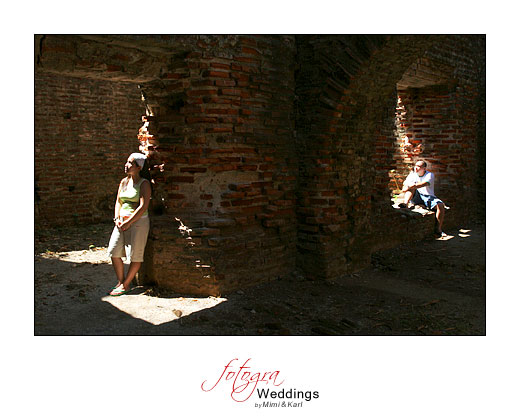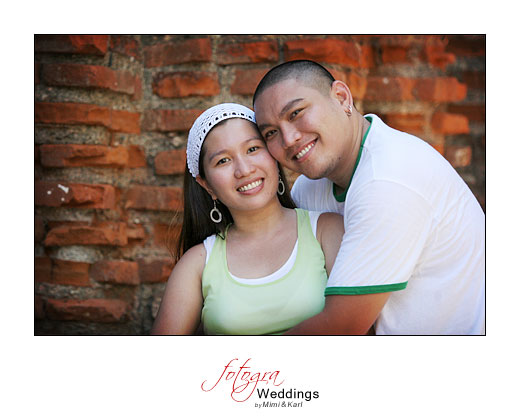 I noticed the pretty light shining through the foliage and asked the couple to sit on the wooden stools.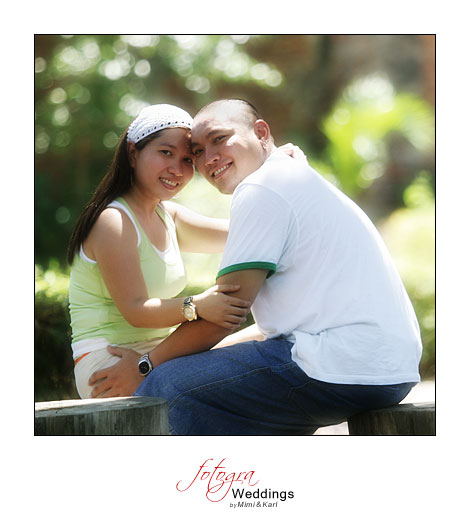 We were heading back to the car when Mimi noticed the blooming fire tree against the azure sky.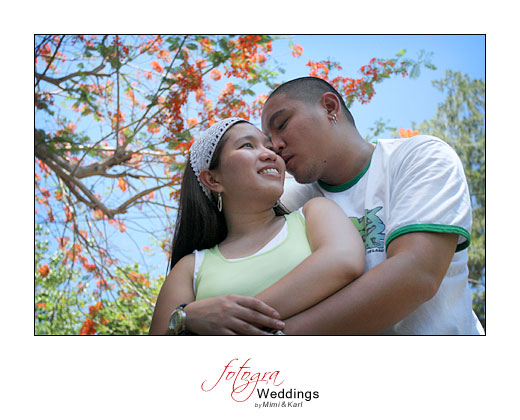 Coming up: Burgos, Ilocos Norte