(Last of the series, finally! Read Part 1, 2, 3, 4 and 5)
We actually haven't seen the windmills before this trip, as our last Ilocos trip only went as far as the Burgos lighthouse. So as you can imagine we didn't know where it was or what to expect. Nikki was the first to catch a glimpse while we were driving up a hill but the view was quickly obscured by thick foliage. Then we saw the tips of the propellers and they were gigantic. When they came in full view, we were just in awe on how big and how many they were. I was thinking that if Voltes V was a real robot it would probably be that huge. We got off the highway and into this dirt road and drove till we had a nice vantage point of the windmills.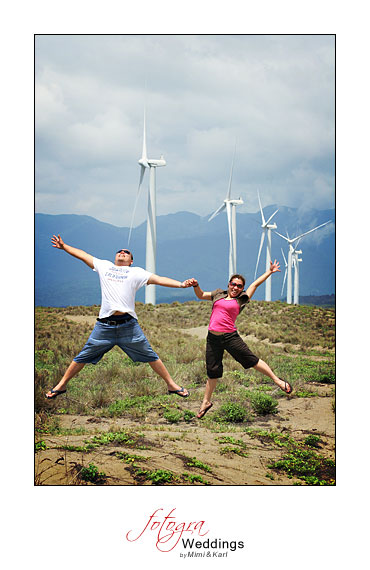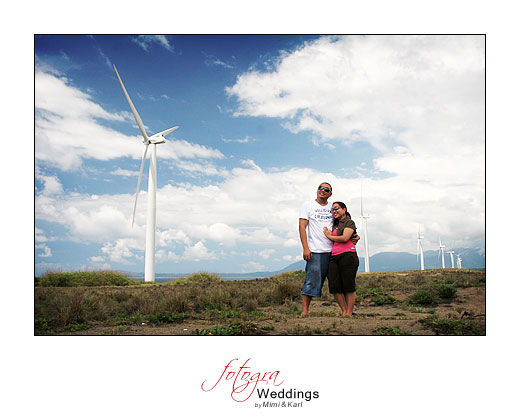 The sand was so hot which discouraged us from trekking towards the windmills.
After the windfarm, we went straight to Saud Beach Club in Pagudpud, Ilocos Norte. Pagudpud has probably the best stretch of white sand beach in Luzon and we had so much fun shooting here that we shot at 4 different times — early afternoon, sunset, sunrise and mid morning.
Pagudpud's wicked surf-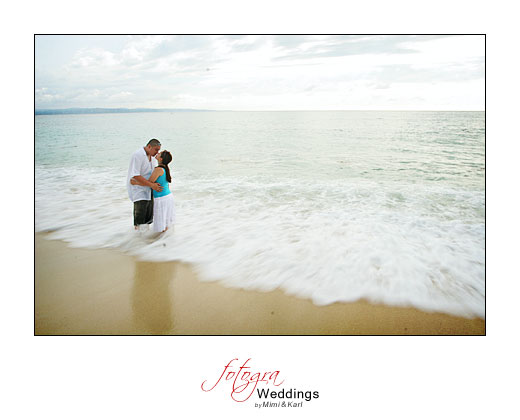 Awesome sunset-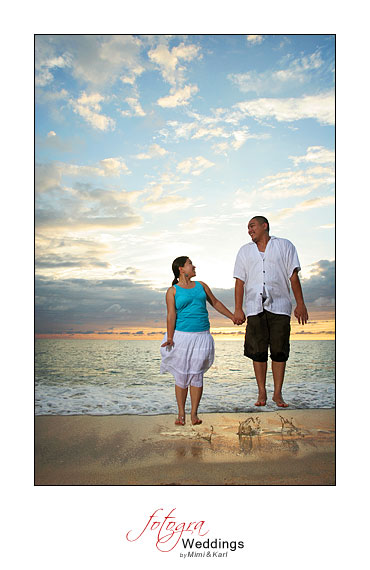 And the sunrise ain't bad either.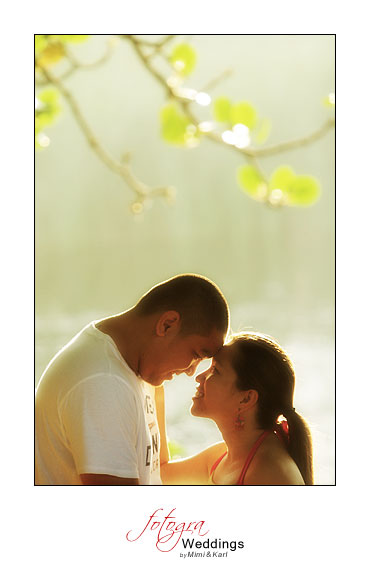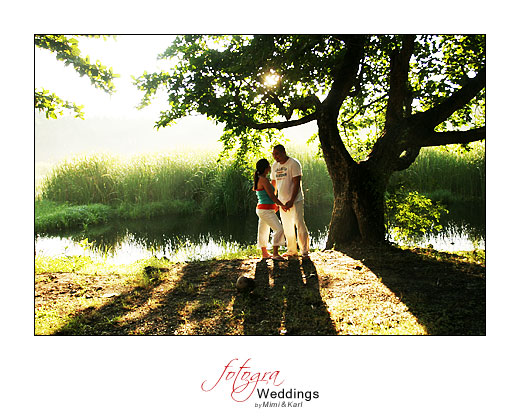 Anyway, this ends our trip to Ilocos. This post may seem a bit anticlimactic as the couple said their "I do's" yesterday but please stay tuned for their wedding photos as we were blessed with gorgeous details, delicious light, lots of drama and a full frame digital camera :winking:.
P.S. Given our history with Threelogy, Nikki graciously scrapped the dove release so everybody was safe 😛