During Nikki and Dan's wedding last Saturday, I felt like I was transported back to my UPIS days hehe =)
– Their wedding was held at the Sta. Maria della Strada Parish, a stone's throw away from my alma mater. (I remember I used to hangout by the church's parking lot when my school bus would park there while we await the dismissal of the Maryknollers. :D)
– A lot of their guests were familiar faces — former teachers and old schoolmates.
– They had their pictorial at the UPIS grounds. Nikki initially wanted to have it inside UP, but a few days before the wedding, Karl requested that we do it in UPIS instead when he saw how wonderful the afternoon light is in that area. Good thing Nikki & Dan were cool with it! :aprub: Anyway, here are some of those pics: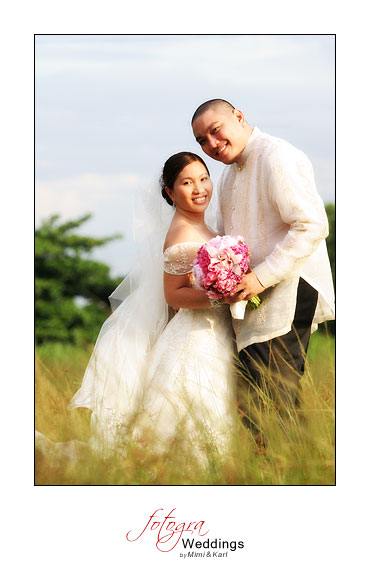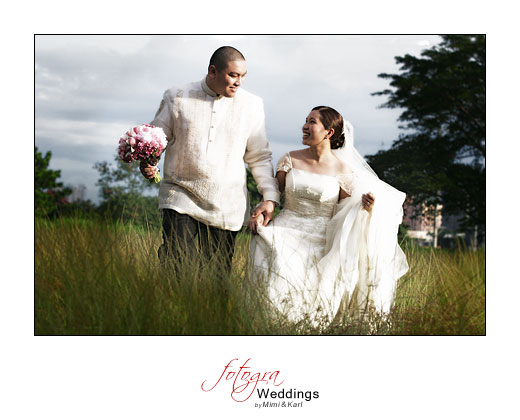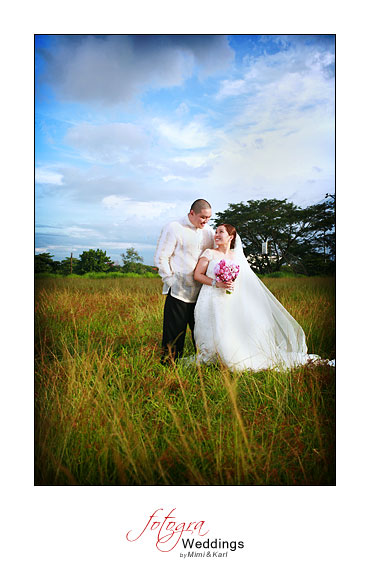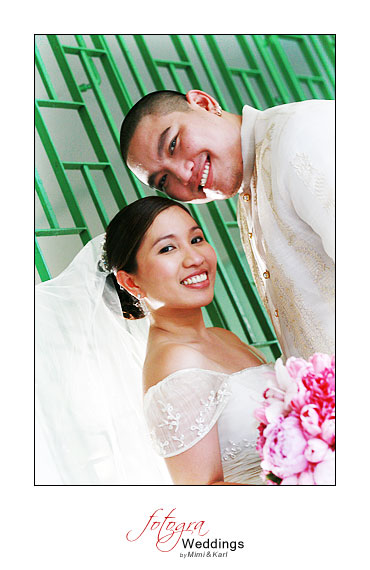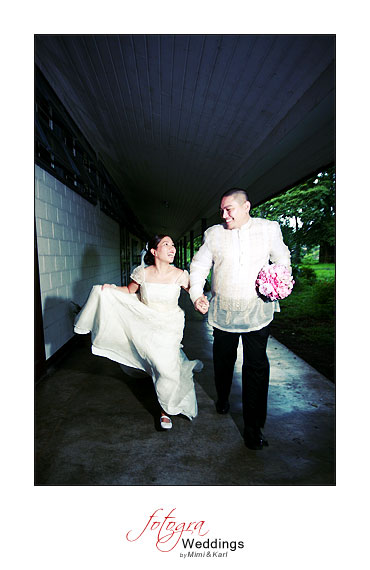 Some other faves…
Nikki with her highschool bessies:


I think the shirts were their surprise gift to Nikki. Cute huh? 🙂
Woot, pretty little details! (Thank god the bride's soo OC :haha: peace Niks!) Event styling btw, was done by April and Karen Yu.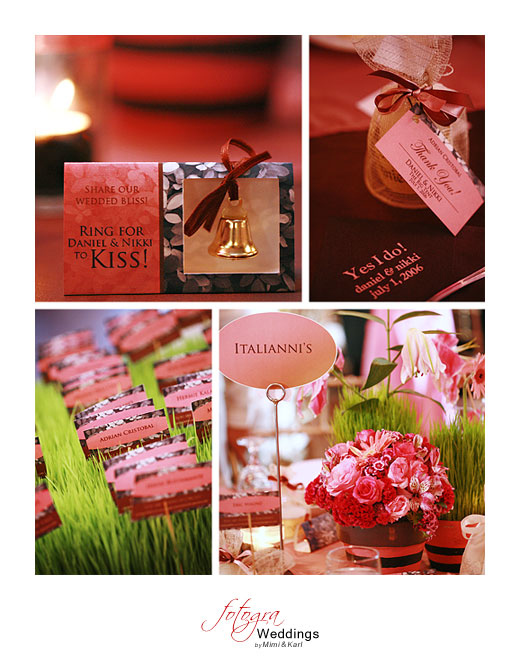 Nikki's Steve Madden shoes. Man, look at them killer heels!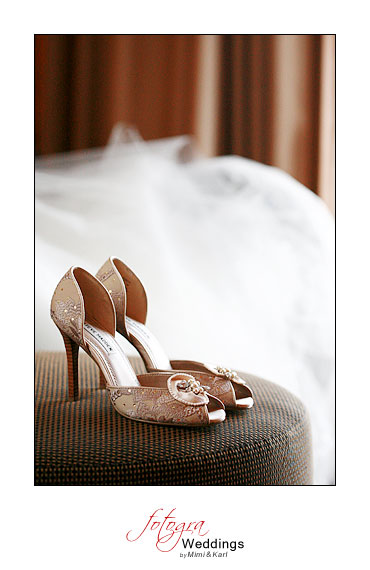 More photos here:
Nikki & Dan photo slideshow
1 July 2006