Paulo Clemente of Angel's Wink has a nice feature on Hacienda Isabella as a wedding reception venue. The Hacienda is owned by Diva Kuh Ledesma and is located off Tagaytay. (Off meaning way off :laugh: ) We did two weddings there, one was last January and the other last April. During our January wedding we spotted our April couple scouting the set-up hehe. Anyway, if you scroll to the bottom of the article you'll find our photos.
From a photographer's point of view, Hacienda Isabella is a really nice venue. It has lots of interesting backrops and details (paintings, colorful bottles etc). You can get interesting angles by shooting down from the second floor. The rooms are a bit dark but you have all the light you'll need at the upper and ground salas.
Here are two photos from Art and Leila's wedding.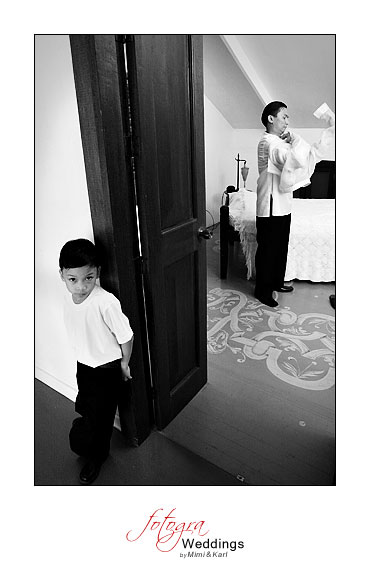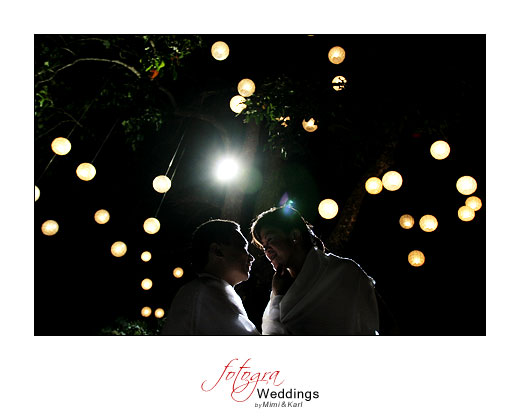 And here's the slideshow for David and Aimee's wedding.