If some people have a list of places to see before they die, we have our list of places to shoot before we die 😛 So when Nikki and Dan asked for suggestions where to shoot their prenups, we gave them our location wishlist (places we've been before but would love to visit again to do an engagement shoot). Surprisingly, they chose Ilocos. We've been to Ilocos twice before — the first time was nine years ago during Mimi's UP Archi class field trip; the second was two years ago when we hitched with Gerry Lucena's HumII class for their field trip.
Our first stop was the church at Sta. Maria, Ilocos Sur, one the churches to be included in the UNESCO World Heritage list. On our first visit, you could still visit the cemetery. Sadly, I don't think they open it to the public anymore.
In front of the church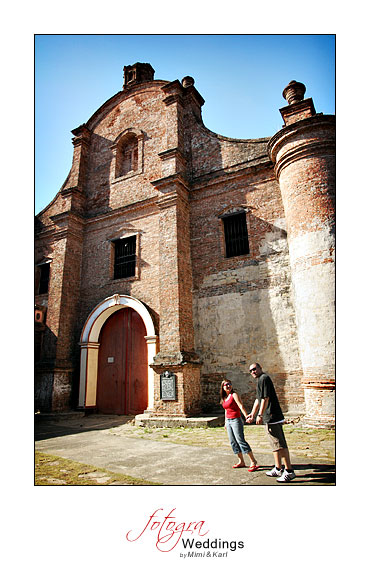 Nikki and Dan are dwarfed by the church's huge belltower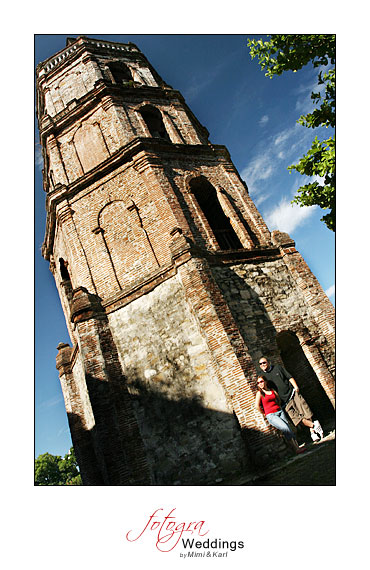 I love lensflares, like it's web design circa1999 😛 Mimi just hates them.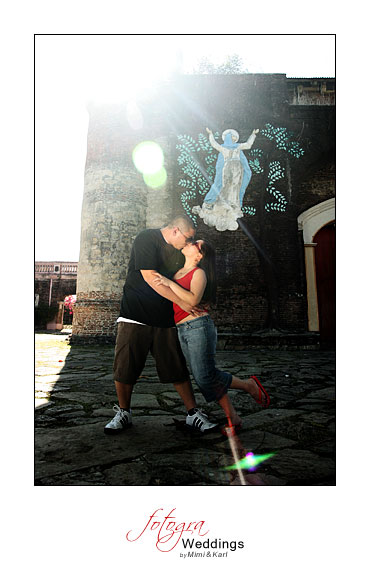 Blessings for the soon-to-weds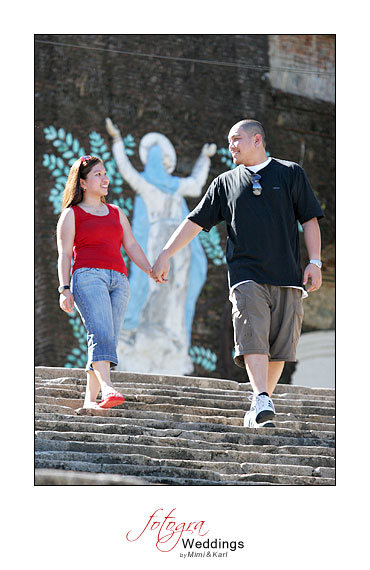 Next stop was the belltower in Bantay town. We arrived in Bantay at just the perfect time. The belltower was just magnificent against the clear blue sky. (I know that there's an explanation why the belltowers are separate from the main church but sadly I forgot the reason :P. Post a comment if you know the answer.)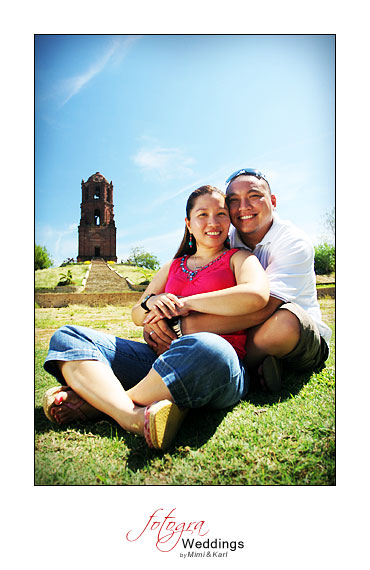 It's blue skies everywhere!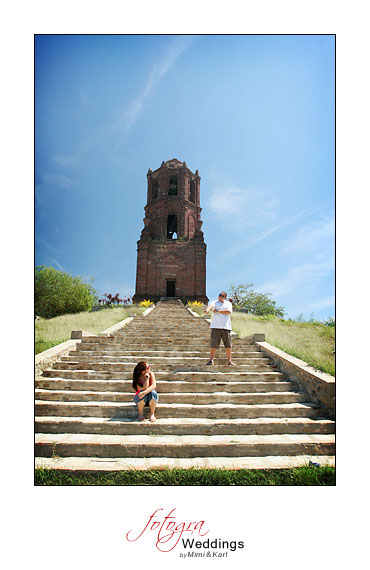 The steps to the belltower remind me of Mayan temples.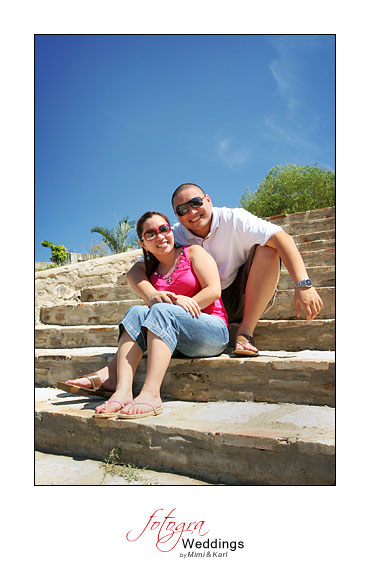 Next stop: Vigan