(Third of a series. Read Part 1 and Part 2)
After Vigan we headed to Paoay, Ilocos Norte. Upon arrival at the Paoay church (also in the UNESCO World Heritage list), we decided first to sample the famous Ilocos empanada and eat some halo-halos at the nearby cafe since the light was still harsh. After eating, we were kinda bummed that the weather turned for the worse as rain clouds replaced the blue skies. But not Nikki and Dan: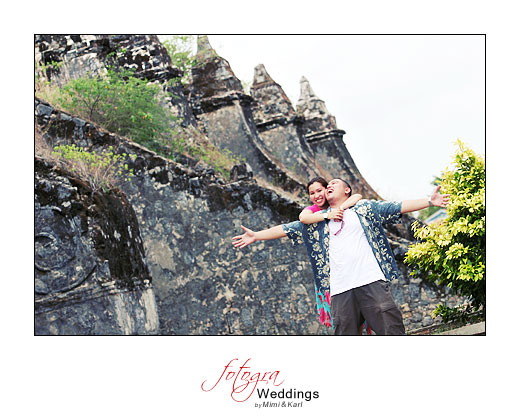 Romancing by the buttresses: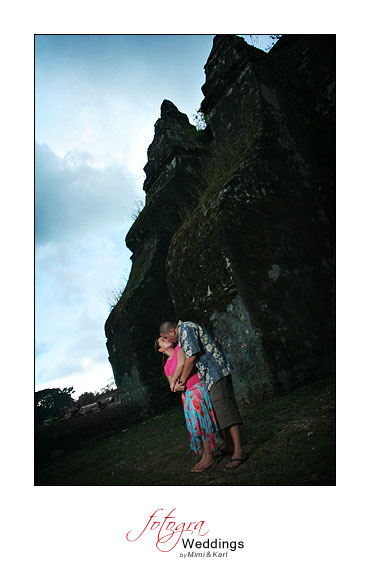 We knew there were sand dunes nearby so we texted Sir Gerry for directions. We followed his instructions the best we could but felt we were going the wrong way as there were no sand dunes in sight. The cemented road winded to a dirt road and the landscape started to become sand-dunish (more like grass covered sandy soil.) Mimi spotted a lone tree atop a hill (pic courtesy of Nikki) and knew that was the perfect location.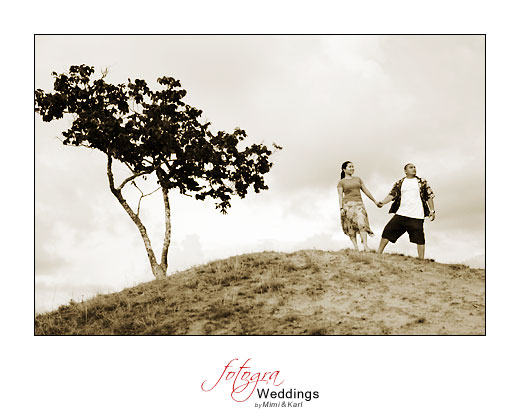 One of the things I like about the couple is when I say jump, they say "How high?"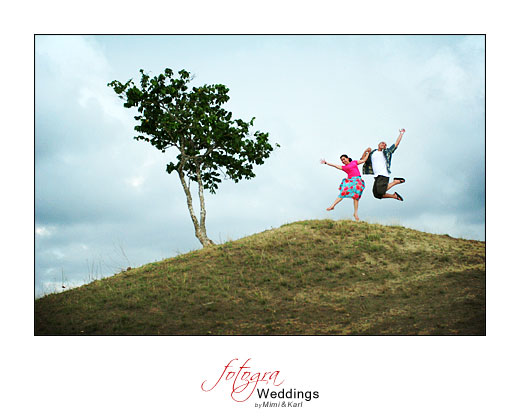 We shot a few poses and then left because the place started to give us the creeps. I mean the place was deserted but you somehow felt that there was an army on the other side of the hill waiting to attack.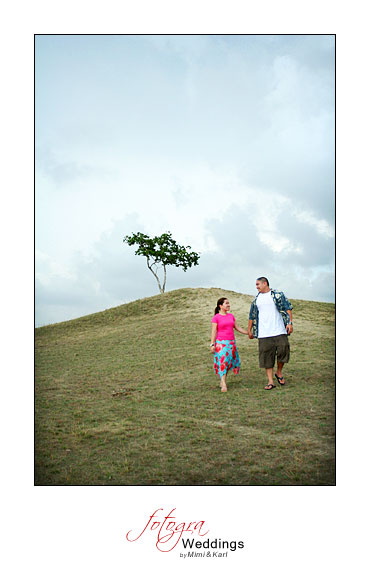 Up Next: Sarrat, Ilocos Norte